4-Day Junior Summer Golf Camps at Mayfair Lakes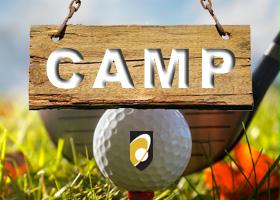 Including NIKE Junior Golf Camps...
Suitable for juniors 6+ years old, beginner - intermediate skill level. Our 4-Day Golf Camps are suitable for juniors who want to learn the basic fundamental skills of golf in a fun and exciting environment. Our coaches will teach a variety of golf skills using traditional golf equipment as well as SNAG and other sporting equipment. We believe better athletes make better golfers so we incorporate different sports like soccer and tennis to help kids learn the important movement patterns in golf. The group size will be 3-6 kids per instructor. During camps, young golfers will:
Develop physical literacy by working on fundamental movement skills and building overall motor skills.
Be introduced to golf specific skills.
Work on general athleticism to help build strong bones and muscles, improve flexibility, develop good posture and balance, improve fitness, reduce stress and improve sleep.
$140 (+tax) per junior | Tuesday - Friday, 11AM - 12:30PM
NIKE Junior Golf Camps
Half day golf camps suitable for Intermediate golfers, ages 6-15. Includes 12 hours of instruction at the practice facility. For 3 hours each day, campers sharpen their skills with a strong emphasis on the fundamentals—stance, grip, posture, full swing, rules & etiquette, etc. As the week unfolds, campers receive quality short-game instruction and by the end of the week, each Nike junior golfer will see improvement in his or her golf game!
3 hours of morning instruction covering putting, chipping, pitching and full swing
"Camper Amenity Package": Nike hat, drawstring bag, Srixon golf balls, camp workbook, and graduation certificate
A healthy and positive learning enviorment designed to help every camper get better
$350 per junior | Tuesday - Friday, 9AM-12PM
Back to Special Offers